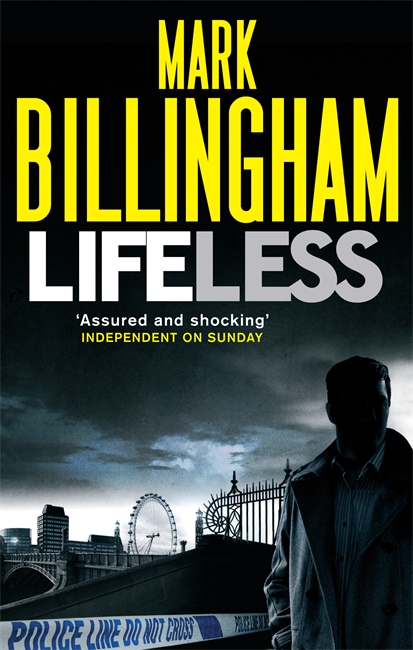 Some lives are cheaper than others . . .
To friends and enemies alike, it looks as though Tom Thorne's career is on the skids. Depressed by the recent loss of his father and berated for seriously overstepping the mark on his last case, he's been encouraged to take 'gardening' leave. For an ambitious detective – especially one without so much as a window box – it's a fairly dire situation.
But not as dire as the situation for London's homeless.  Three men, sleeping rough on streets paved with anything but gold, have been found murdered – each victim kicked to death with a £20 note pinned to their chest. Were these men just random alcoholics, junkies and jetsam? Or were they targeted for a reason?
Thorne is perfectly placed to find out, and is seconded to the streets. Not as a policemen on the beat, but as one of life's rejects. It fits: he looks the part – and feels it as well. In a harsh and harrowing netherworld, with its own rules and moral code, Thorne discovers the horrifying link between the homeless victims and the perpetrators of a fifteen year old atrocity. Those that know are saying nothing. But the word on these streets is that the killer is a cop. A policeman, it seems, was sniffing around long before Thorne came on the scene…
Download the first chapter of Lifeless. Read the reviews of Lifeless.