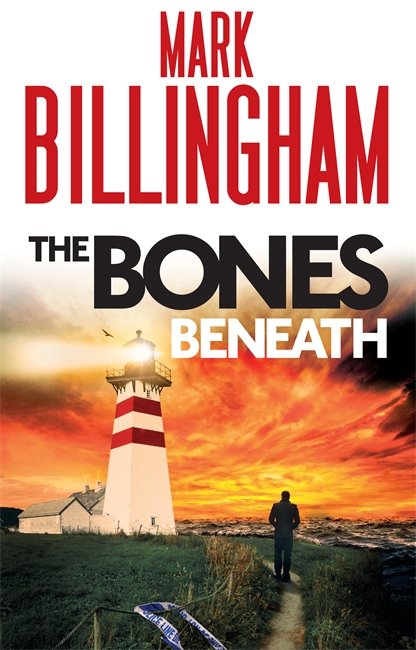 The Deal
Tom Thorne is a detective again, but there's a price to pay. Stuart Nicklin, the most dangerous psychopath he has ever put behind bars, promises to reveal the whereabouts of a body he buried twenty-five years before. But only if Thorne agrees to escort him.
The Danger
Unable to refuse, Thorne gathers a team and travels to a remote Welsh island, at the mercy of the weather and cut off from the mainland. Thorne is determined to get the job done and return home before Nicklin can outwit them.
The Deaths
But Nicklin knows this island well and has had time to plan ahead. Soon, new bodies are added to the old, and Thorne finds himself facing the toughest decision he has ever had to make…
Tom Thorne returns in this utterly gripping, brilliantly plotted thriller. The Bones Beneath is Mark Billingham's most ambitious and accomplished work to date.