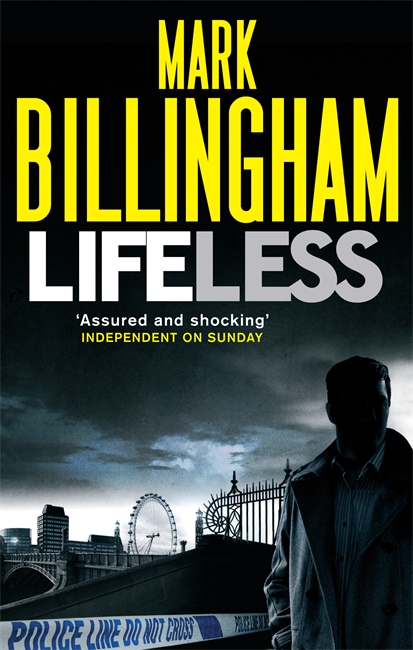 Mark Billingham is now writing as well as anyone in Britain.

The Times
Billingham knows just how to entertain.
Esquire
One of the most visceral and trenchant writers on the overcrowded British crime scene.
Daily Express
Strong, subversive stuff which misses no opportunity to put the boot into establishment targets.
Literary Review
Billingham's breakthrough was inevitable.
Sunday Express
Billingham's evocation of London's homeless community with its own rules and mores is authentic and disturbing.
Daily Mail
An accomplished stand-up, Billingham's prose is as masterfully constructed as one of his routines.
GQ
Lifeless is his best novel yet: complex, thought-provoking, moving and, in parts, very funny. With each novel, Billingham takes us deeper into the personality of Thorne. The result in Lifeless is something of a tour de force.
The Observer
Lifeless is moving, chilling, exciting and brilliantly atmospheric.
The Times
Lifeless is very good indeed, possibly the best to date in his series. Billingham creates truly memorable characters which linger long after the plot of stunning topicality has reached its conclusion.
The Birmingham Post.
Intelligent and superbly tense, Lifeless is simply great crime writing. Mark Billingham must rate as the best new UK crimewriter on the scene.
What's On London